We're ready for each and every little colleague to say 'Hello World'!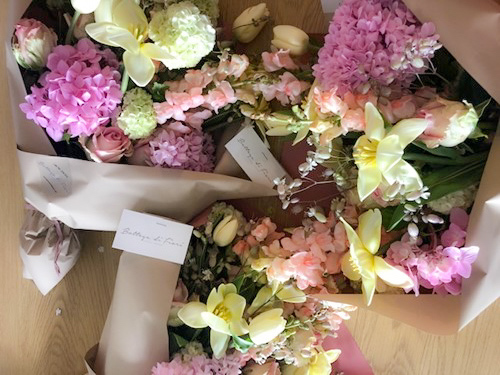 The birth of a baby is always associated with many emotions but especially with love and joy! As Grand Parade we want to support our colleagues and celebrate with them this special moment in their life.
The initiative "Flowers for Mothers" has been running continuously since December 2018 and soon became our lovely tradition to celebrate every new release among GrandParaders. 
Flowers are always a good idea! 
The idea came from Daria Plona, HR Manager. She recalls:
"I don't remember exactly where this specific idea came from but we clearly wanted to make sure we celebrate the important event in the life of our colleagues. The flowers are our way to congratulate both parents on the arrival of the baby boy or baby girl but also to acknowledge who has done the hard part of the job to bring the new human being to the world".
Every time we try to keep that in secret which is easier when it's one of our employee's wife - future fathers are always super helpful! In other cases, it's a little bit more challenging but still, worth the effort and the surprise is even better.
We care about the personal experience so all flowers are delivered to the mother's hands when she returns home from the hospital by Natalia, a local befriended florist. As Natalia recalls, all Moms are often very surprised: "Bouquet? It must be a mistake!".
An unexpected gift brings joy and a smile to everyone faces and that's not the end: each bouquet of flowers comes with a small gift, a programmer-style baby clothes hoping they're going to join our staff in the future. Well, we need to raise the next generation of engineers so why not start from the very beginning?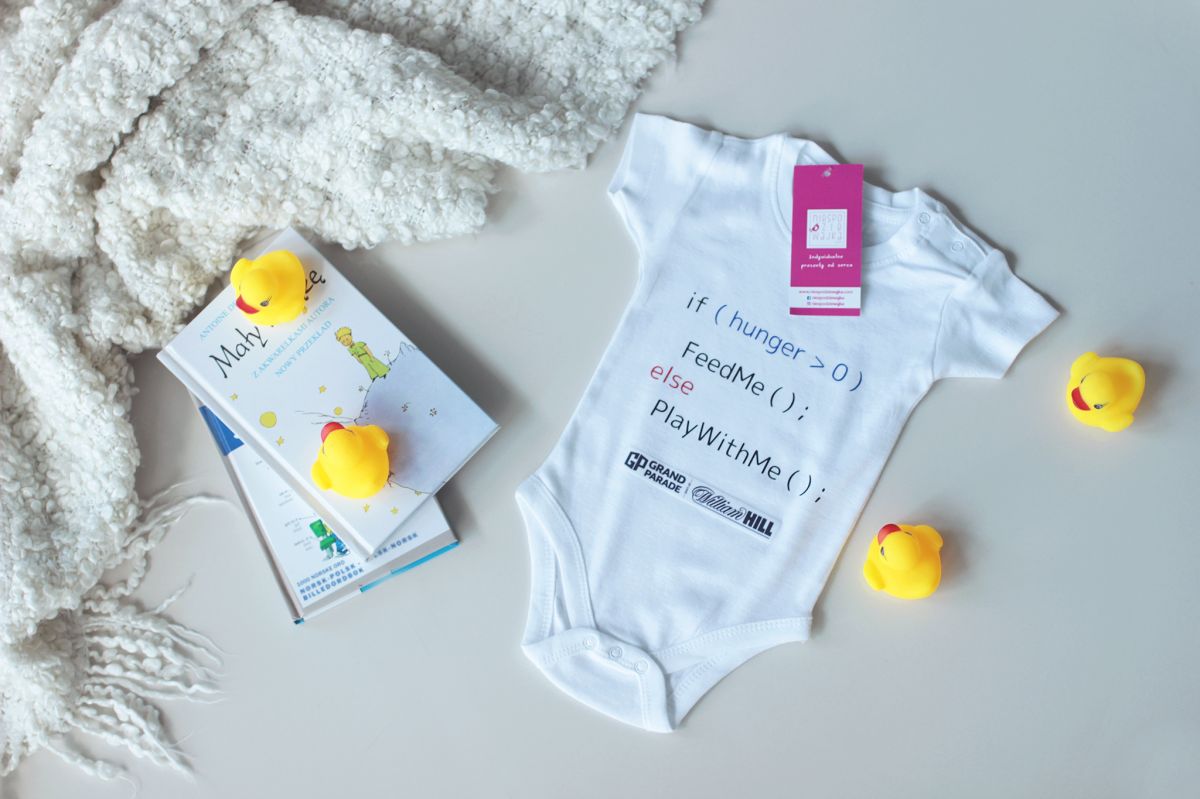 So far, we delivered 39 bouquets but our Grand Parade family is way bigger with more than 200 small GrandParaders. We're growing strong!