Perks of working with us
Creating an exceptional employee experience goes beyond benefits and perks. But well, we know they matter too. Find out what is waiting for you if you decide to join us!
Brand new office in the city center with a terrace and incredible city view
Possibility to work from home
Flexible employment (B2B/CoE) and elastic working hours
Multisport pass or MyBefefit cafeteria points
Fully paid
private
healthcare
Underground parking spaces for cars, motorcycles and bicycles
Integration events and company parties
Company competitions with cool prizes
Gaming rooms with PS, VR, billiards, Table Tennis, Table Football
We care about
your growth
We strive to build a company where they can grow and appreciate that our people invest their time, energy, talents, and the very best of themselves into the success and vision of the company.
Besides of training budget that applies to every Grand Parade employee you have plenty of knowledge-sharing initiatives waiting for you - Leadership Academy, Agile Toolbox, React Academy, Public Speaking club - there's something for everyone here.
Not to mention unlimited online resources: Cloud Guru, Safari Books and Accelerate - the internal learning platform that we're constantly developing!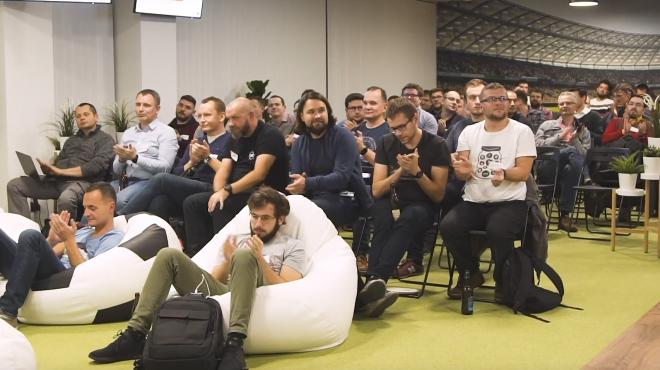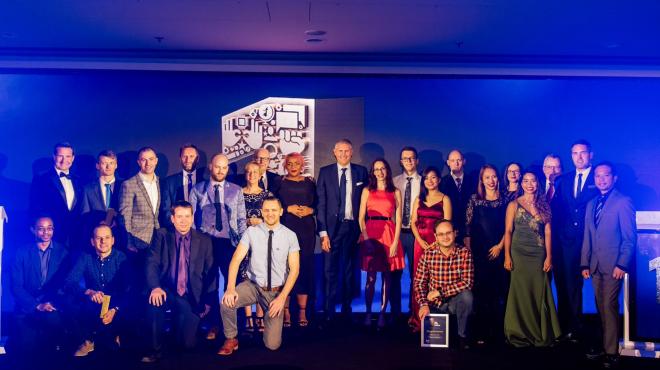 We celebrate
differences
We believe in the power of diversity and inclusion. We want to be a company where everyone is welcome and where you can be yourself. We are committed to ensuring that our employees work in an environment that is inclusive and that everyone is treated with dignity and respect.
We appreciate differences between individuals. Currently, in our office, we've got people from 19 different countries and can't wait to see more!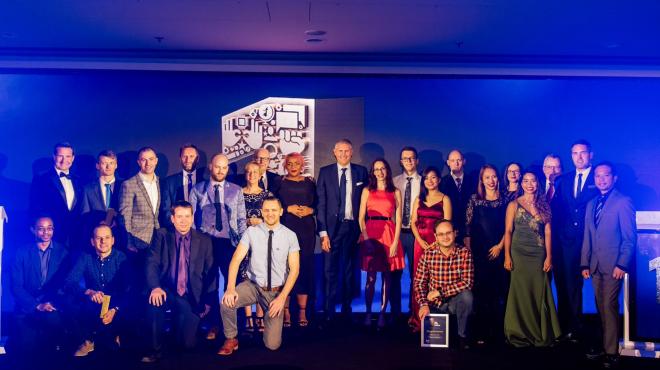 We support
communities
We love to change the world! We're running Community Week where we get our hands dirty by cleaning up the World, supporting animal shelters or donating the blood. We've got our regular Christmas Charity actions when we organise initiatives and support organisations that need us the most.
Is there anything you'd like to organise? Be sure that Grand Parade is the place where you can let your idea grow (and find people who will give you a helping hand with that).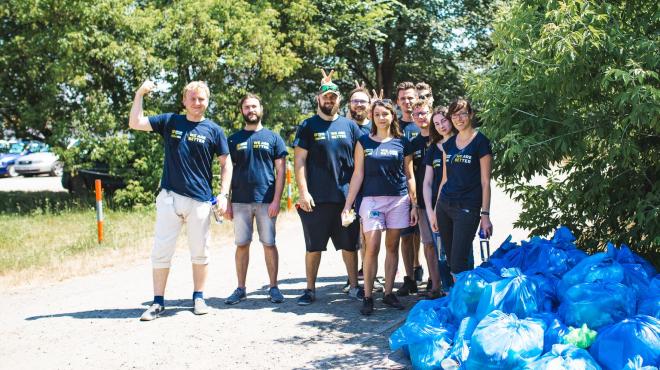 Changes are hard,
let us help
Relocation can be tough decision and we want to assure that we're here to support you from the very beggining and make sure that everything go smoothly. All foreign Grand Parade employees are provided with full free care from the time of acceptance of the job offer to two weeks after your first day at work. Any other questions? See the FAQ below.
Relocation FAQ
What is the tax and other deductions in Poland?
The tax rates applicable for income derived in 2020 are:
annual taxable income up to PLN 85,528 is taxed at 17%
annual taxable income above PLN 85,528 tax is PLN 14,539 + 32%
Certain types of income are not aggregated but are subject to a flat-rate tax of 19%. For more information about taxes in Poland search here.
What is the cost of living in Poland/Krakow?
In comparison to other European countries, Poland is a relatively cheap place to live. Here you can find some examples to give an idea of the amounts individuals spend per month.
Would you help with relocation?
All foreign colleagues are provided with full free care from the time of acceptance of the job offer to two weeks after their first day at work. We cooperate with an external provider - MOBIREL. Their consultants will help you choose the best option of transport to Poland, find you the best apartment and bank account and more.
For how long would my first contract be?
The first contract is signed for one year period. The second contract is usually permanent.
What documents do I need to take with me to Poland?
Documents which you should take with yourself are:
Passport
Birth certificate
Diplomas (work book, diploma, diploma supplements)
Marriage certificate (if you are married)
I am EU citizen. What documents do I need to start work in Poland?
You don't need any additional documents to start working in Poland. After the arrival in Poland during the first 3 months you have to make a "certificate of registration of the EU citizen's stay". To make this document you need complet the application + have a copie of this application, ID or passport + copy and employment contract + copy.
Do you cover work permit/visa application costs?
We cover only work permit cost. If you need visa application, you need to cover costs by yourself.