Meet Vasyl Shpak, our 2021 intern
30-03-2022
This month, we are recruiting interns for the 2022 Summer Intership Programme. If you're curious about what it looks like, read an interview with Vasyl Shpak, Software Developer in Test and our 2021 intern.
What made you decide to apply for the Grand Parade internship programme? 
My first meeting with Grand Parade took place in 2019. I noticed the company on social media and decided to apply for the position. I had a test inside the office, and I was shocked because I thought it would last around 20 minutes; that I would bring up my pen, write the test and go home. But it wasn't like that at all. We had a pizza, had a great time with one of the managers, the HR Business Partner, and other candidates. We also received a Grand Parade t-shirt, which was very nice. I passed the test, but unfortunately, I lacked some technical skills. After the recruitment process, I received detailed feedback: on what I should improve and what I should pay more attention to. After such an excellent first impression, I was sure that I would try my strengths again and was motivated to work hard. I developed my skills and knowledge imperative for the internship, and I successfully passed the whole process last year, and succeeded.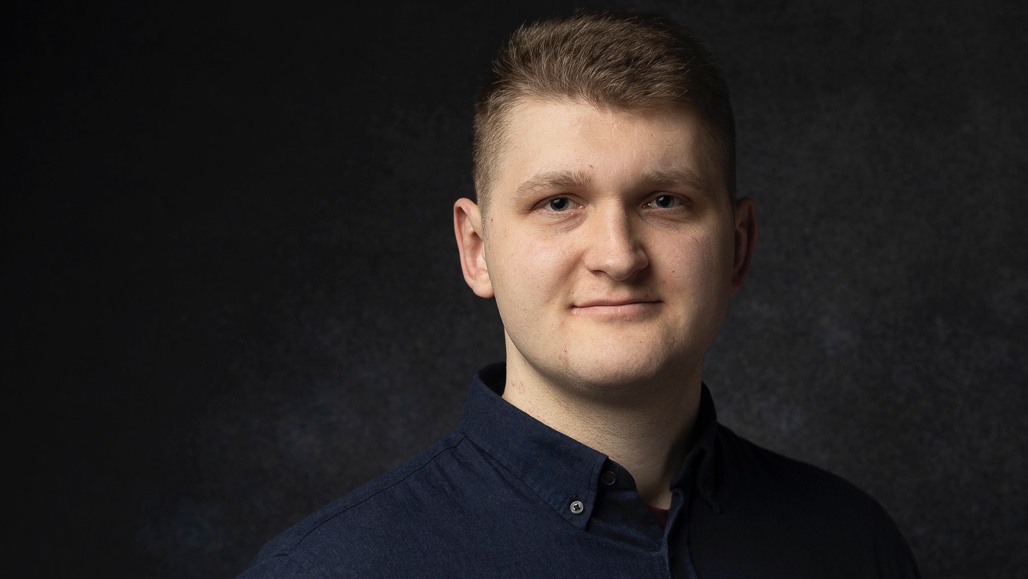 What kind of tasks were you performing during the internship? 
I was part of the Customer Verification Team as a QA Engineer with JavaScript. I was fully involved in all the team processes, like developing the product, estimating, and integrating it. Most of my tasks involved testing the real-time features delivered by our developers, creating code automation scenarios with WebdriverIO, manual testing, API testing. I had this feeling that I was bringing value to the product we were delivering at that time. From day one, throughout the whole internship, my buddy and the manager greatly supported me. They constantly gave me my performance feedback, showing me where I could find helpful knowledge and materials, enabling me to understand some products more than I did. I always felt free to ask them questions about things I was working on. 
What was the most challenging part of the internship?  
At first, not knowing something felt pretty stressful, but whenever I needed any help, my buddy was always there to support me. A couple of tasks were quite challenging, I would say. They needed some specific knowledge about the products which were being delivered. We had a lot of documentation written by our team members, developers, where the product was precisely described, so I got to have a complete idea of how things work. 
Solving more challenging tasks like extending test scenarios for new products or creating new ones from scratch allowed me to learn faster and progress in JavaScript, NodeJS, WebdriverIO, and backEnd knowledge. 
If you could compare your first and last day of the internship, what would you say? 
After the internship, I grew into someone more independent, but I was aware that there still was plenty to learn, and I still asked my buddy a lot of questions, and without his priceless help, I wouldn't be able to be in this place. 
If you were to describe an internship at Grand Parade in three words, what would they be?  
Knowledge, Passion, Give-a-damn 
Why did you choose those terms?  
I believe I gained a great deal of knowledge, so this word was a must. I was surrounded by developers passionate about the products they deliver and people who consistently give a damn, which is very important from the perspective of an intern who needs some help to perform better and better. 
What made you decide to continue your adventure at Grand Parade after the internship? 
From the beginning of my internship, I wanted to continue working with Grand Parade, and after working here for three months, I want to stay here even more. I feel like I belong here. I also love the company's culture, for example, the Balance policy, which allows me to combine harmoniously remote work with working in the office. Last but not least – relationships: I feel like I'm a part of a vast company and, most importantly, a part of a team of amazing people. 
Find out more about the Summer Internship Programme here.