Grand Parade Together for Charity - Grande Finale!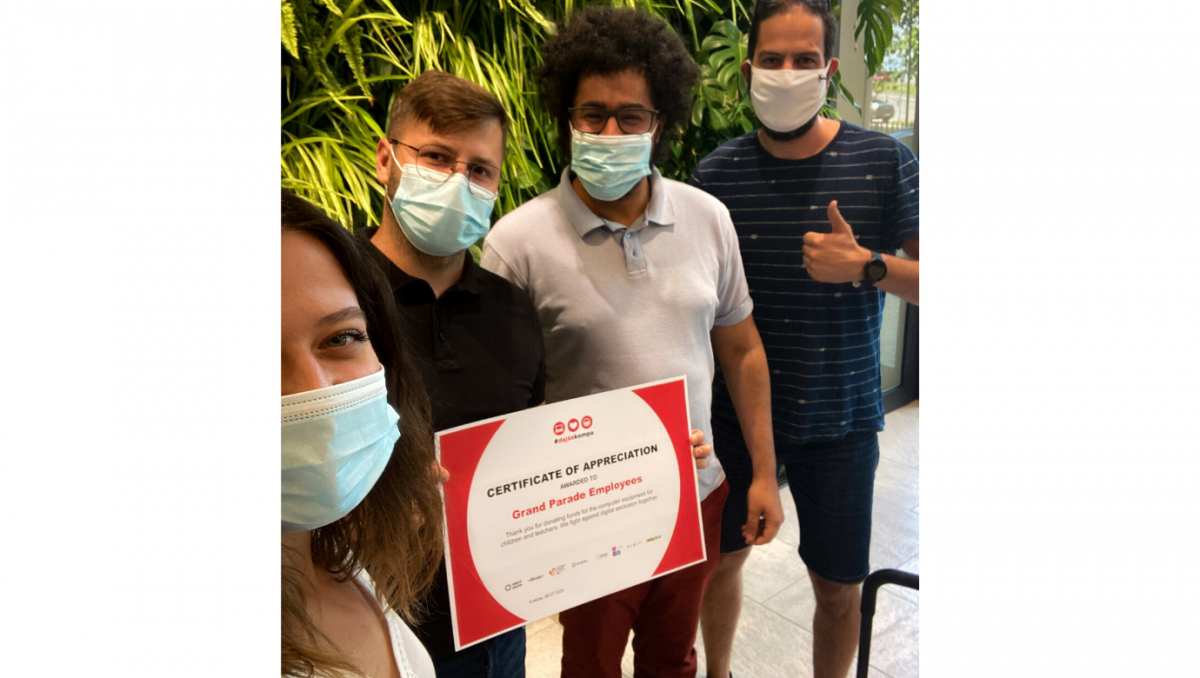 We strongly believe that even with small actions we can make a huge difference in the world. That's how Grand Parade Together for Charity initiative was born!
It's a series of initiatives where we aim to support various charity goals. The charities will be changing with time and as a first activity, we've started with Weekly Webinar series where we decided to collect money for #Dajżekompa - a great local initiative that aims to fight digital exclusion by collecting the hardware for kids in families who are digitally excluded and can't afford equipment tor distance learning.
Due to the epidemic of coronavirus in Poland and the temporary closing of schools lessons are held online - and it's a quite tough time for teachers, kids and their parents. The lack of a computer in poor families becomes a huge obstacle that particularly affects the youngest, who cannot participate in virtual lessons. 
Some time ago we were honoured to put our two cents in by donating 10 laptops. But we decided to put some more effort and pick this charity as a first beneficiary of our Grand Parade Together for Charity.
During the last 10 weeks, we organised 10 webinars on various topics. And there were plenty of them!
Starting from iOS security, investing in the stock market, through cheap travelling or bike trips, ending with the art of negotiations and… sport shooting. We had 3 great external speakers from Inspekty, BikeTrip - wycieczki rowerowe, wypożyczalnia rowerów and LABALANCE but what's even more exciting - 7 webinars were run by our colleagues! 
Thanks to over 200 engaged GrandParaders we gathered 6.000 PLN & handed over 3 additional laptops from the company to support Dajże Kompa.
Kudos to all amazing GrandParaders who shared their knowledge on webinar sessions - Mateusz Pluta, Szymon Wawszczak, Anatoli Putseyeu (twice!), Kamil Stanuch, Michał Pluta and Kamil Burczyk.
And a round of applause to Klaudia Siereńska for making this initiative happen & Tomasz Wisniewski, Pedro Gordillo Rios and Sebastian Deszcz for helping with all hardware stuff! Well done to us!