Development Internship 2020 & Intern Career Story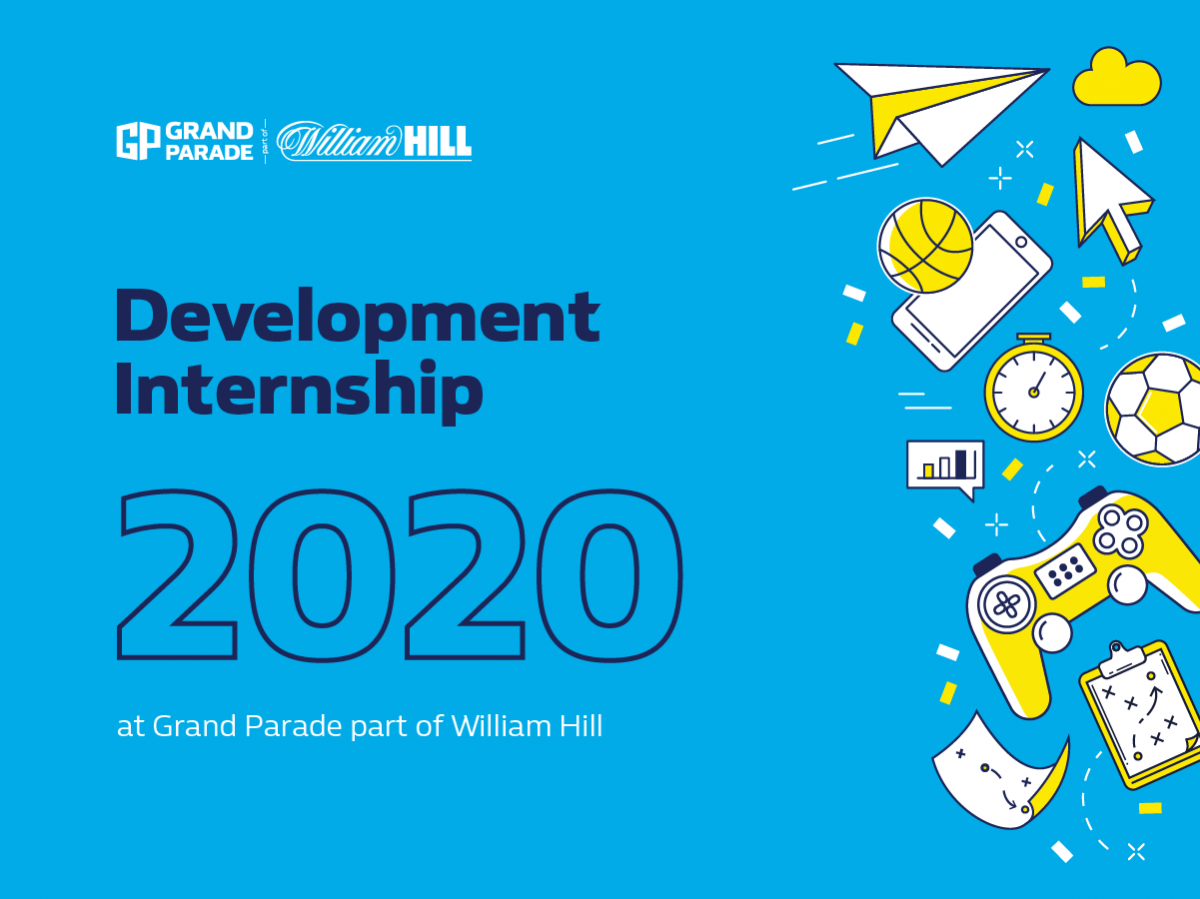 If you're IT student looking for new challenges - look no further! Recruitment for Development Internship in Grand Parade is opened and if you'd like to find out what it is all about - read on!
Internship in Grand Parade is 6 months long program designed not only for you to learn and grow professionally, but also to experience our culture, our people, and memorable events. Our interns work on projects that are utilized by millions of people worldwide – and your skills and their insights will be necessary to help deliver those projects to market.
Once you jump on board you'll get true, hands-on industry experience while collaborating with some of the best IT professionals in the Kraków market. With so many ways to contribute, chances are high that you'll find a project and team that will help you kick-start your career in the Gaming industry. 
Check out what we offer and apply here!
We wanted to give you more insight on how the Program looks like so we reached out to last year's programme alumni that decided to extend the journey at Grand Parade and stay in their teams.
Meet Michał Szkarłat who's sharing his experiences and career story in GP!
It's almost a year as he joined us for the internship, now he's a Junior QA Engineer in Trading channel - find out how he recalls the internship time and what he gained by joining us!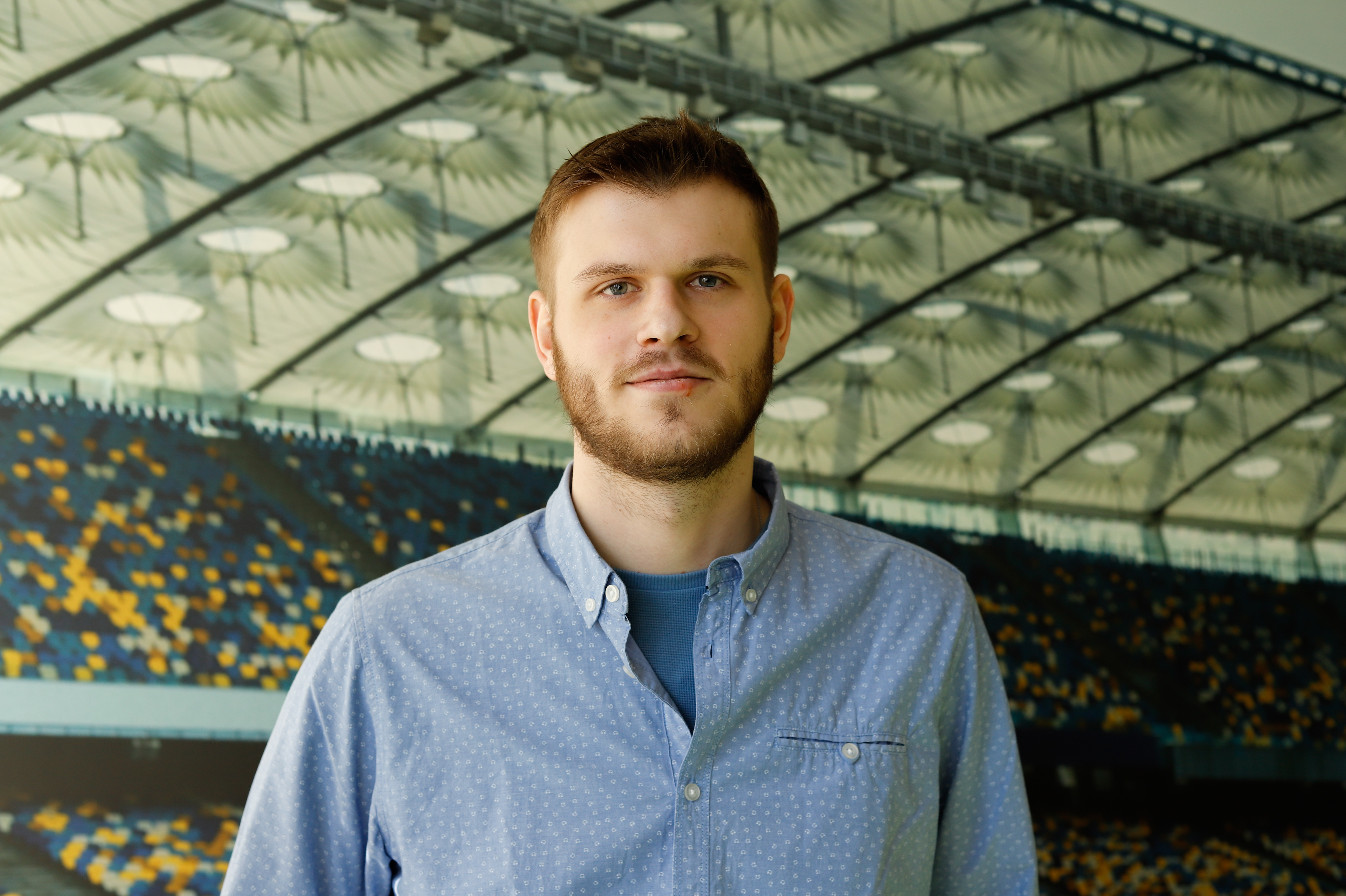 Why did you choose an internship in WH?
The internship proposal was very interesting. An idea of working with the team on a live product and developing an app directly for clients was something very new for me. I wanted to get experience in these fields and Grand Parade could make it possible.
What did surprise you?
I knew that Grand Parade was part of WH, which makes it an international company - but I didn't realize I will be also a part of that. I was surprised by the variety of people I met. In the beginning, I was quite shy with my English skills, but now I feel very comfortable speaking to anyone. I've made friends with wonderful people during the internships, which makes this place very likeable. Besides the people, I also enjoyed the office itself - wide open spaces, commons areas to relax and take a small break help in staying on the right track.
Is there any significant moment of the internship you'll remember for a long time?
I ended up in a team which is almost like a culinary expert (or culinary curator). During our lunch breaks, from time to time we usually go outside to find some unusual restaurant or cafe place. My teammates are very passionate about it (one of them had a special list with a good food quality restaurant in Krakow) - and they always try to find some new place that can top the previous one. I remember one day when our Product Owner has come to visit us. We decided to share a lunchtime in one of a Georgian restaurant in Kazimierz. The meal was amazing. It was my first time with Georgian cuisine, and from that day, I have been there many times.
Can you tell something about the project you were involved in?
I joined a newly created team inside Trading channel. Our main goal was to provide basketball betting opportunities. My role in this project was to create automated tests for a new vendor. The most interesting part are the technologies that we choose. I learned a lot about the cloud world because our feature was fully developed inside the AWS. Lambdas, Security Groups, SQSes, dynamoDBs - at the beginning I didn't know them, and now sometimes I joke that we are AWS masters (and terraform masters, and new relic masters, and so on). It is worth to mention that my team try to be a T-shaped skilled - which means that we try to improve ourselves in different fields. I am a QA engineer, but it doesn't stop me from developing some business logic inside our product.
What have you learned?
Apart from technologies and programming practices, I learned how to work in a scrum. This was a new experience for me. I learned how to deliver a product and what kind of responsibilities lay on each team member. I had an opportunity to work with experienced teammates who are the main source of main knowledge. After almost one year in the company, I can tell that also my soft skills improved. I don't feel any barrier when talking, I feel comfortable during meetings - and I know that I had some difficulties with that.
Would you recommend our internship program to your friends?
This internship program gave me lots of opportunities and a perspective on how a good working environment should look like. I enjoyed working here so after the internships I decided to stay here for a longer period of time. I've already recommended it to my friends from university because I know they are in a similar position I was last year. This is a great way to step into your development career.