Bookworm Friday: Five Books Recommendations from Krzysztof Kubas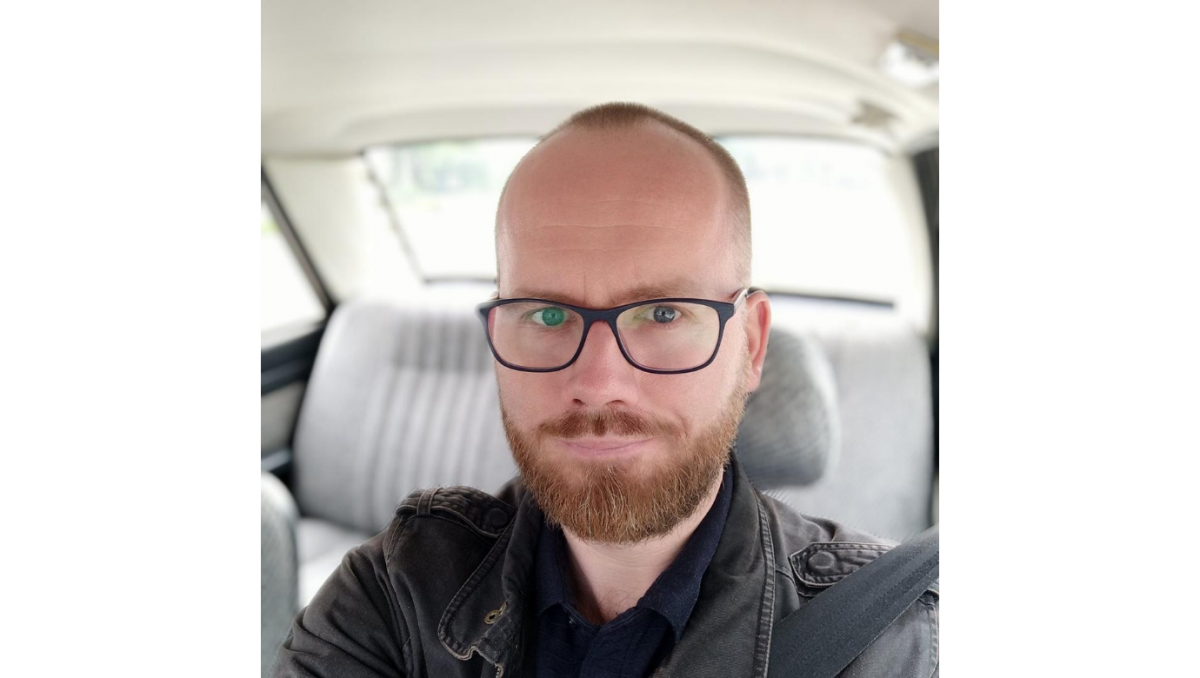 In this series, we ask our William Hill colleagues to share their favourite book recommendations and tell us what specifically they learned from them. Today we present five recommendations from Krzysztof Kubas.
On a daily basis, Krzysztof is End User Computing SME, maintaining EUC servers infrastructure. He takes care of a very wide spectrum, using his unique interdisciplinary skills. Enjoy his book recommendations! 
1.Karolina Wasielewska – Cyfrodziewczyny. Pionierki polskiej informatyki.
This book is the time travel to years when initiatives like "You code, Girl!" were not yet needed because the gender gap in IT industry was much smaller than nowadays. Great stories of ladies, who were responsible for designing first Polish computers (Yup! We used to produce computers and they were pretty good!) and developing first programming languages. If names such as "Elwro", "Odra 1305" or "Mera 400" ring a bell, this book is for you. And if not, this is a great opportunity to get to know a piece of Polish IT industry history.
 2. Hans Rosling, Anna Rosling Rönnlund, Ola Rosling – Factfulness
"Let my dataset change your mindset" said Hans Rosling. And this is, what this book actually does. Apparently, what we think about the current state of the world is mostly wrong. This is because, in general, our natural instincts are not adapted to making correct conclusions based on large amounts of data from many sources. In the pages of the book, authors are describing 10 most common mistakes that people do relying on their intuition. "Factfulness" not only will make, that you will be more careful in drawing conclusions from the data, but you will also be less prone to sensational headlines in the newspapers. And with loads of scientific data presented in the book, your understanding of the world will be much more up to date.  
Life of the main character of "Catch 22", Capitan John Yossarian serving in US Army Air Squadron on the Mediterranean Sea during II World War on first glance may seem just ridiculously funny story full of black humour and absurd. But although the book will make you laugh really loud many times, this laugh might be bitter sometimes. "Catch 22" is not only anti-war grotesque but tells universal truths about social mechanisms, absurd logic of bureaucratic institutions and ruthlessness of politics. Although published in 1961, the book never got outdated. It's one of "must-reads".
 4. Tracy Kidder – The Soul of a New Machine
Another non-fiction about long-gone times in the IT industry. During 1980, Tracy Kidder accompanied the team who designed Eclipse MV/8000 - first 32-bit minicomputer in Data General portfolio. Following sometimes bumpy road of the design team is really gripping and it is difficult to put this book down. By reading, you can nearly feel the creative atmosphere around this project. If you liked the AMC TV series "Halt and Catch Fire", you will like this book as well. And if you didn't watch it, Pulitzer Prize that Kidder got for this book in 1982 should convince you.
 5. Witold Rychter – Moje dwa i cztery kółka
"Moja dwa i cztery kółka" which means "My two and four wheels" are the memories of Witold Rychter (1902-1984) pioneer of Polish motorcycle racing and car rallies. From the book, you will not only get to know how motorcycle races on Danysy race track in Warsaw look like, or how dangerous routes of Rallye Monte Carlo or Rally of Poland were, but also how difficult obtaining the driving license, or registering the car in pre-war Poland was. Rychter, with great passion, narrates how he sacrificed most of his life to automobiles, being not only the sportsman, but also driving examinator, automotive expert, journalist and soldier. This book is not only for petrolheads but for anyone who admire people making their passion a way of life.