Bookworm Friday: Five Books Recommendations from Klaudia Sierenska
10-09-2021
On a daily basis, Klaudia is Office Manager at the Krakow site. She says: When I don't work you will probably meet me somewhere in mountains or climbing rocks, regardless of the season. I am the type of adventurer, who loves to plan, has tons of ideas, constantly sets new goals and pushes boundaries. Moreover, I can sing and I am a leader of a worship band. Check out our newest cover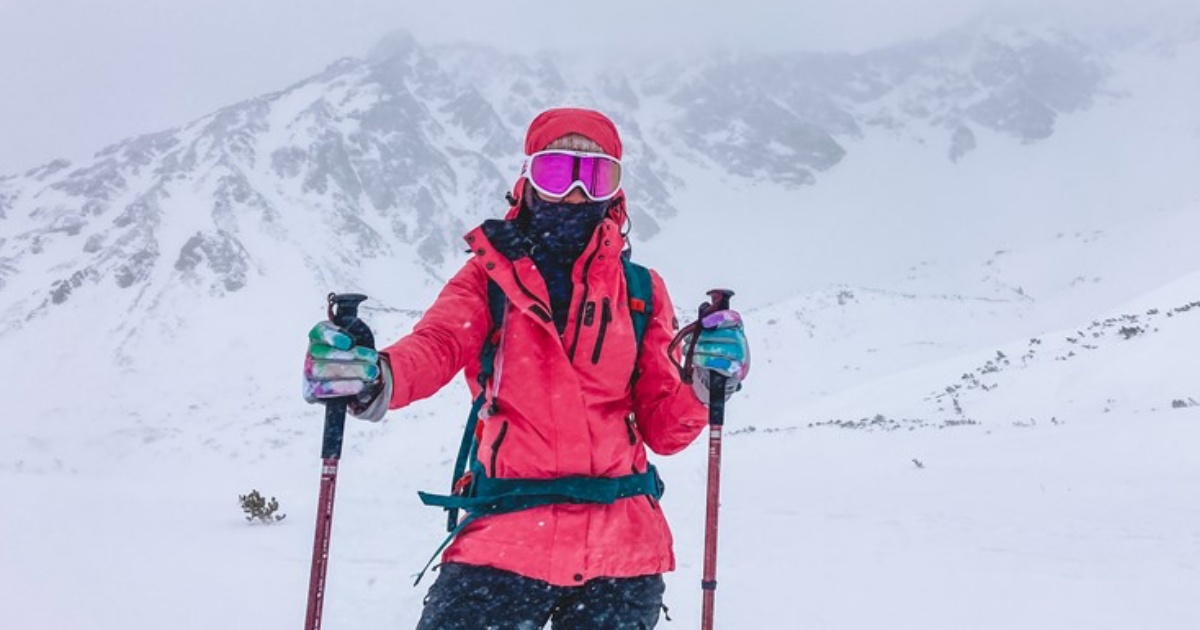 Check out her 5 book recommendations!
1. How to Stop Worrying and Start Living – Dale Carnegie
I don't know how this book fell into my hands so late, but I am glad it did! I am a bit skeptical about books on motivational topics. But this one I see as the best motivational book that you can find. Inside you will not find a list of boring advice, but real-life examples and a lot of tips. For me, there is nothing innovative there, but it organizes what we know and how to use it in life incredibly well. It is kind of a book that you often come back to, a little bible of motivation that will help you during hard days. The author himself believes that worrying is an addiction that causes sickness and misfortune in life…and it can be cured! I really recommend the book to everyone, because it will not only help you achieve peace of mind but also motivate you to act.
2. W cieniu Everestu (In the shadow of Mount Everest) - Magda Lassota
Magda is a Polish photographer, traveller and translator. She went to the Everest basecamp by following the footsteps of John Krakauer who wrote the book "Into thin air". This book is not only intended for lovers of Himalayan peaks and their conquest.
In her book, Magda shows that trip to the highest mountain in the world is not something that everyone can take and you can pay with your life for it. The author herself spent two months in the Mount Everest base camp. She had the opportunity to take a closer look at how it functions at an altitude of over 5,000 meters above sea level and who are the people who, at various stages of their lives found themselves in the shadow of Chomolungma. What are they doing this for? What drives them to act?
Money, ambition, passion, or maybe something completely different? Find out by reading this great book.
3. Wszędzie w domu, ale dobrze najlepiej – Dodo Knitter
Dominika Knitter is a girl my age, but much more open-minded. She already visited over 50 countries and most of them hitchhiking! I used to travel as a hitchhiker during my studies, so I have a great fondness to it. Her first book is about the beginning of travelling by autostop: to Baikal Lake in Russia, to Denmark, Italy and few other places. By telling her story, she breaks down stereotypes and shows travelling from other perspectives. Moreover, she openly says that she earns money for travel with seasonal work such as peaking grapes and there is nothing to be ashamed of! It is definitely not the style the world says we should live our lives in. I devoured this book in a few days and can't wait for the next one to come out.
4. Kamienie na szaniec (Stones for the Rampart) – Aleksander Kamiński
It is the most touching book that I have ever read and at the same time first book, I was crying, when reading. The plot of the book is based on the facts from the late 1930s and the period of the German occupation in Warsaw. It is a story about a young, brave group of friends fighting for a free Poland during World War II – Alek, Zośka and Rudy. They were just high school students, completely unprepared for the conditions in which they suddenly have to live. The book is beautiful, touching, reassuring, filled with hope, patriotism and real friendship. It is a must-have for all Poles.
5. The Shack - William P. Young
The novel is set in the American Northwest. The main character – Mack has a wonderful family with three children. One day, a tragedy knocks on their door and changes their lives forever. Mack's life sinks into what he calls, "The Great Sadness". One day he receives a letter to his mailbox signed "Papa", which says that he would like to meet with Mack in the place of the tragedy that happened – in the shack. Mack believes that it is a letter from God – as "Papa" is how he called Him. Despite the absurdity that this situation may seem to be, the main character of the story goes to this shack for the special meeting which will bring a lot – getting to know himself, entering and working out a difficult past, and, above all -healing. It is a story about faith and forgiveness.