Bookworm Friday: Five Books Recommendations from Adam Kordianowski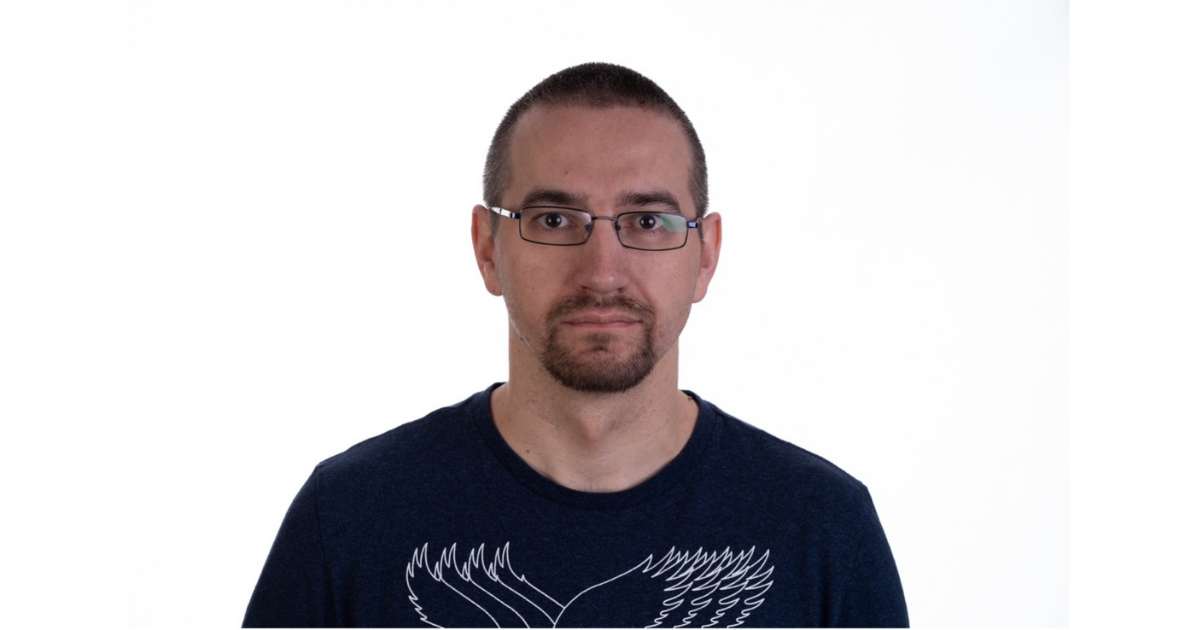 On a daily basis, Adam is Principal Software Developer in Sportsbook. He says: My work gives me opportunity to work with various teams and products in Sportsbook. Besides work, I like good movies, even better books, and sports – mostly I dance salsa (which is irony of my life, as I never liked dancing and had no sense of rhythm) and play volleyball.
1.Daniel Ichbiah, Microsoft Story
The person who nominated me for the bookworm finished his list with the book that had greatest impact on his life choices. So, I thought I'd start with the book that put me on the path that over 20 years later brought me to this company. Probably not the best book I've ever read, but I had great sentiment for it.
Unlike the title suggests, the book follows the life of Microsoft's co-founder – Bill Gates. It follows, not so objectively to be honest, his life from pre-Microsoft entrepreneurships and his friendship with Paul Allen, through Microsoft's early years that brought us MS-DOS and early versions of office applications and Windows up to early 90s. Despite story of one of wealthiest man on Earth, it gives an insight view into beginnings of the computer software industry.
2.Vincent V. Severski, Illegals
First novel written by Polish intelligence officer and colonel hiding behind alias of Vincent V. Severski. Author uses his experience from years of service in Foreign Intelligence Agency to write the fascinating story about officers working abroad and using fake identities. Numerous plots, realistic characters, and showing that in the world of spies not everything is as clear and obvious.
And everything starts with the information that documents about Soviet spies residing in Poland just before WWII is hidden somewhere in Belarus.
3.Tom Clancy, The Hunt for Red October
The first and shortest novel written by my favourite author that also defined new genre of techno-thriller books. Well-written characters that you will like from the very first pages, details-oriented and fast-paced action is what makes this a great book. This book also started the entire series so-called Ryanverse (from the name of main character - Jack Ryan), that lives on even after Clancy's death in 2013.
During Cold War, Soviet captain and legend of Soviet Navy goes rogue taking the newest invention – a submarine called Red October which is hard to detect and carries numerous ballistic missiles – and heads to United States. Did he go mad and wants to start World War III, or wants to defect?
4.Alexandre Dumas, The Count of Monte Cristo
All-time classic by the French author of The Three Musketeers, and one of two books considered classics that I really like (second being The Master and Margarita by Bulgakov).
Betrayed by his friends, arrested and sent without trial for life imprisonment on the eve of his wedding, young Edmund Dantes finds himself in a situation no one expects he will get out of. However, with help of a fellow prisoner, Father Faria, he manages to escape and find a fortune in treasure. Years later he arrives in Paris as mysterious Count of Monte Cristo and goes on the road of sophisticated revenge.
5.Naval, Ostatnich gryzą psy (The Last Ones Are Bitten by Dogs)
Although this is his second book, I guess one should begin with it (as I did)
Special forces ex-soldier from Polish GROM, describes his way from normal guy born in Raciborz and working as welder and ironworker to the most elite unit in Polish army. The ease of reading this book is great and makes you feel the author talks about his life and adventures over the beer. It describes also what one needs to get through tough selection process to this elite unit. In further books, that I also recommend, he elaborates more about his service in GROM, training in jungle in Belize, operations in Iraq, or Afghanistan.