Bookworm Friday: 5 Books Recommendations from Marcin Gierlak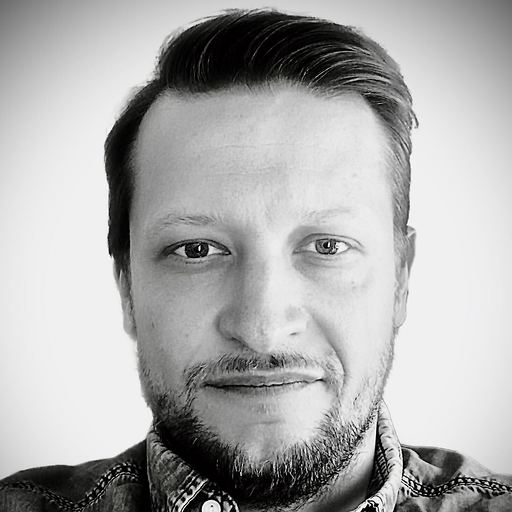 In this series, we ask our William Hill colleagues to share their favourite book recommendations and tell us what specifically they learned from them. Today we present five books from Marcin Gierlak. On a daily basis, Marcin is Engineering Manager in Platform. He's a technology leader with a proven history of developing and implementing cutting-edge solutions to enhance performance for clients in a variety of industries. Check out his five recommendations!
1. Raising Boys in the 21st Century by Steve Biddulph
Being a parent is not an easy task from what I can tell as a father of two boys! It's a pity that there is no user manual for human being nevertheless, even if we are so complex and unpredictable there are some patterns worth following. This amazing book reflects on raising boys and gives a real perspective as to what's happening with boys as they grow. It helped me understand my sons better. I believe it should be mandatory reading for every parent even if sometimes it reads like a collection of the obvious truth.
2. Nonviolent Communication: A Language of Life: Life-Changing Tools for Healthy Relationships by Marshall B. Rosenberg, Arun Gandhi
"Conflict is a lot like water - it spills over; it flows downhill; and, if left unchecked, it erodes whatever it touches. And sometimes it's like red wine - it stains." This beautiful quote from Jason Fried made me start seeking alternative ways on how to resolve conflicts and its intrinsic part - communication. I had come across NVC a couple of times in the past however, the real game-changer for me were engaging workshops lead by our Grand Parade colleague and NVC ambassador Daniel Kaszuba. 
Microsoft CEO Satya Nadella bought all the members of his senior leadership team a copy of the book "Nonviolent Communication" in 2014 when he joined the company. I believe it was one of the reasons why Microsoft's culture transformed from cutthroat to creative. In simple words, this book is a quick read with useful communication techniques for de-escalating a conversation and ensuring both parties hear and understand each other.
3. Adopting Innersource by Danese Cooper, Klaas-Jan Stol
InnerSource is the strategy incorporating open source methods into the development processes of commercial companies. I bet we all faced organizational silos many times in different companies and for sure there is no silver bullet for a collaboration model. Nevertheless, this book tries to embark us on an amazing journey to reduce silos, enable simple, fast collaboration throughout all departments, divisions, and teams. 
4. The Art of Scalability: Scalable Web Architecture, Processes, and Organizations for the Modern Enterprise by Martin L. Abbott, Michael T. Fisher
For a business, scalability means that you need to be prepared to handle an increasing number of customers, clients, or users. In this book, you will find 559 pages of everything you need to know to smoothly scale products and services for any requirement. Despite that The Art of Scalability talks not only about technology but also about staffing, leadership referring to real-life examples. If you want to get a grip on all essential topics of scalability that book would be a good starting point. 
5. The Warmth of Other Suns: The Epic Story of America's Great Migration by Isabel Wilkerson
Some time ago I promised myself to study History of America to form my own opinion on the raise of all modern social movements in the USA. After reading a couple of books I finished The Warmth of Other Suns - the story about the great migration of black citizens who fled the South for northern and western cities, in search of a better life. Isabel Wilkerson allows us to witness those individuals making difficult decisions, showing courage and hard work, and help us understand how those decisions affected contemporary America. This is a study not of heroes but ordinary people. I learned a lot and enjoyed the whole well-written journey. This is a must-read for all history seekers.