Bookworm Friday: 5 Books Recommendations from Justyna Rokosz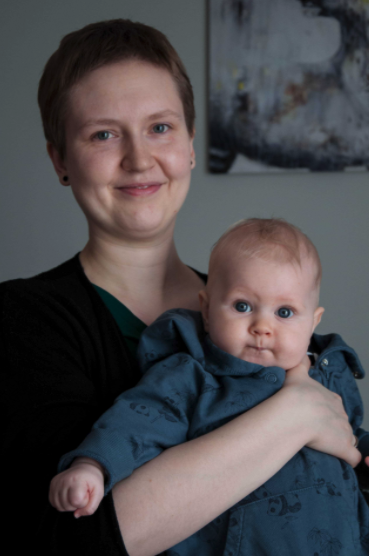 In this series, we ask our William Hill colleagues to share their favourite book recommendations and tell us what specifically they learned from them. Today we present five recommendations from Justyna Rokosz. Enjoy a good read!
On daily basis, Justyna is a frontend developer in MTT team. She says: I've been here, in Grand Parade, for over 6 years – so I do remember "the good old times", when GP was only small software house, facing challenges very different to those we're facing currently. I have to say that everything has changed for me over those years – both in work and in private life. The one thing that is a constant is the ability to work with great minds, dedicated to providing top-shelf solutions as well as super friendly environment.
I definitely consider myself a bookworm. Lately, I don't have as much time as I would like, but still – since June I managed to read at least 22 books (this are only my e-book stats, don't know how many paper books I read, but you can add 2 or 3). So here are some propositions for the weekend - picks from different categories, as well as different weight classes.
1. "The Raw Shark Texts" (Steven Hall, 2007)
Conceptual thriller combined with psychological trauma management. One of the very few books I love to come back to. Short introduction? Eric wakes up without any memories, doesn't know who he is, how he looks like... His doctor explains he's suffering from memory loss caused by the dissociative disorder. Then he starts receiving letters from his previous self. Slowly Eric loses faith in doctors words and departs on a journey that will help him find his story and his lost – or maybe gone, identity.
2. "The Year of Living Danishly" (Helen Russell, 2015)
UK reporter moves from north of London to small village in Jutland (Denmark). From one of the most exciting places in the world (as author states) to the happiest country in the world. Though facing many struggles – like colder weather, different social dynamics, lack of sun, she finds that this is the place providing peace and comfort. Also, she learns how seriously the danish flag is treated...
If you ever wondered how the hygge life looks like that's the perfect book for you.
3. "Dune" (Frank Herbert, 1965)
Most people interested in upcoming movies must know the title. Many know adaptation by David Lynch. If you didn't read it but plan to see the movie you still have some time for the novel first. Book is a mix of adventure story and deep philosophical considerations connected to messiah myth. Although it's not easiest reading, this book is a fascinating one – not only the first part of the saga, but all following as well. In fact, my favourite part would be God Emperor of Dune.
What happens when messiah knows he is a messiah? Can it bring anything good?
4. "The Sweetness at the Bottom of the Pie" (Alan Bradley, 2009)
Did any of you, as a kid, reading Sherlock Holmes stories, wished to have a murder to solve? Meet 11-yo Flawia, genius chemist, living in the mid-twentieth century, whose favourite subjects of study are poisons. Living in a cold wing of Buckshaw, her family mansion, surrounded by Bunsen burners Flawia performs her experiments. With the support of Dogger, a war hero, now gardener but also a loyal friend she's got perfect conditions to learn whatever is her current interest. With all of it, Flawia is destined for great adventures. Humorous, light read for weekends with a touch of basics of science.
5. "Death's Acre. Inside the Legendary Forensics Lab the Body Farm Where Dead Do Tell Tales" (Dr. Bill Bass and Jon Jefferson, 2003)
History of famous Body Farm becoming. What was the reason for creating such place? What obstacles its architects faced? How they expanded the project? And more importantly, things they learned: how close you must stand to the dead body to smell it? In what conditions body decomposition takes place faster? If like me, such questions are must-learn for you I highly recommend this position. It's nicely written, enhanced with real cases Bill Bass and his students worked on.
It's also followed by the next part Beyond the Body Farm. A Legendary Bone Detective Explores Murders, Mysteries, and the Revolution in Forensic Science which contains new cases and pictures. The most famous case in this part is "the day that music died" - tragic accident in which three great musicians lost their lives: Jiles Perry Richardson Jr. (known as "Big Bopper"), Buddy Holly and Ritchie Valens.