Bookworm Friday: 5 Book Recommendations from Daria Plona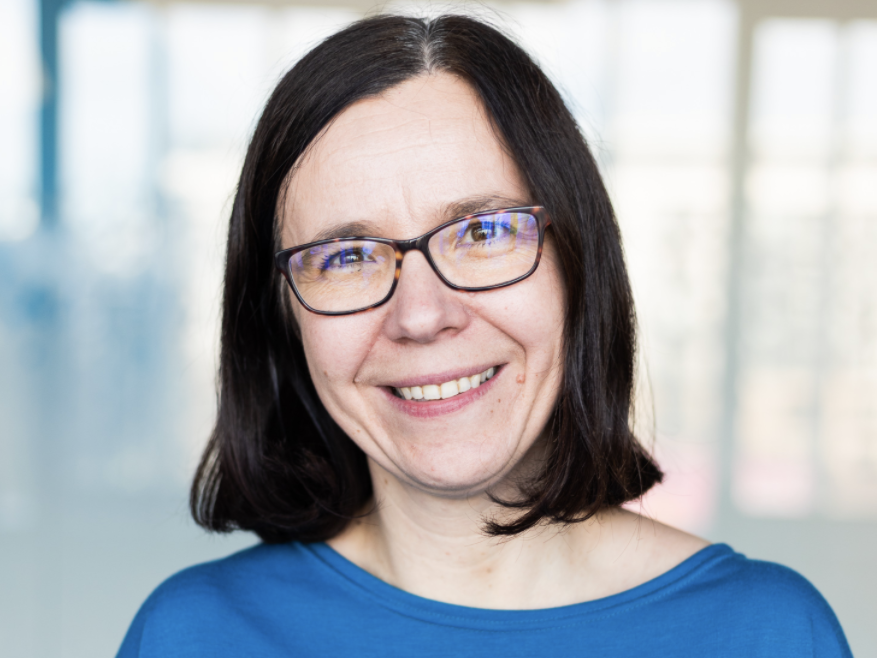 In this series, we ask our William Hill colleagues to share their favourite book recommendations and tell us what specifically they learned from them. Today we present 5 recommendations from Daria Plona, HR Manager in Krakow office. 
On a daily basis, Daria is a leader of Krakow HR team who is on a mission to ensure Grand Parade is a great place to work for all our colleagues, people feel engaged and can truly thrive in the culture that supports not only high performance but also our wellbeing. Check her book recommendations! 
1. More time to think – the power of independent thinking by Nancy Kline

This is a sequel to the popular "Time to think - Listening to Ignite the Human Mind" in which Nancy Kline introduces the concept of Thinking Environment. She believes "the quality of everything we do depends on the quality of the thinking we do first" and argues that nowadays we suffer from the epidemic of obedience – people following without thinking independently. She encourages leaders/teachers/parents to practice ten methods to help people think for themselves and speak up. These include attention and listening without interruptions and asking what she calls "incisive questions". In fact, she argues that our minds are at their best in the presence of questions.
The book also discusses diversity and how to encourage divergent thinking, examine our own ad other people assumptions and the importance of appreciation. It is packed with examples and case studies, encouraging a lot of self-reflection at the same time.
2. Management 3.0 by Jurgen Appello

A real bible on leading agile development teams and developing agile leaders. I found reading this book super useful when I joined Grand Parade never working for a tech company before. I was able to get developers quicker (what they need, how they think about their work and the world) and see how going agile can deeply change the culture of the business. It is a very good compendium of agile team management practices which can help every leader to empower their teams to improve in a complex environment, full of change and uncertainty.

3. The Confidence Code by Katty Kay and Claire Shipman

Two journalists on a venture to discover where self-assurance comes from, how it is influenced and how it impacts our lives. They focus on women and the roots of the
confidence gap between genders but also look for ways to boost your confidence. They included lots of recent research in genetics, neuroscience and gender and mixed these with examples from their own lives and those of other successful women in business, politics and media. They come to the realization that even though confidence is strongly influenced by genetics, it is not a fixed psychological state. One can discover and develop it but this would not effectively happen through just thinking positively or trying to convince ourselves we're perfect (ensuring your kids they are perfect won't help them either). The authors refer to some popular advice such as practising powerful body postures or the idea of "faking it till you make it" which can bring a short term boost in self-assurance. But what can really make the difference is making a radical choice: less pleasing other people and perfectionism, and more risk-taking, action and allowing yourself to fail fast and learn from every mistake.

4. Lean In by Sheryl Sandberg

Another important book advocating for women's voice and presence "at the table". Sheryl Sandberg shares her lessons learnt in building her own career in US public administration, Google and Facebook where she has been a Chief Operating Officer since 2008. She also harvests from her experience working with other women, mentoring and challenging them to lean-in towards leadership and playing an adequate role in their organizations and communities. She also examines why this is not happening just like that, what are the stereotypes and obstacles to women's progression in leadership roles.

The author is radically honest and attacks some of the harmful myths like the one that you can have it all– be a perfect mother, partner and a housewife always there for your family as well as a successful business person chasing your career goals. There is always going to be difficult choices, and the career journey will only be as easy as much partnership and support the woman gets in her private life. Sandberg actually even says at some point of the book that the single most important decision shaping a woman's career is who she chooses to marry/ to be her partner.
5. Drive by Daniel Pink

This book is a classic already but I haven't had a chance to read it until this year when I got it as a lottery prize on International Women's Day. The books examine human motivation and combats a common belief it is all about rewards. Actually Daniel Pink presents research showing the deteriorating influence of monetary rewards on our creativity and problem solving and he strongly challenges the carrot - and stick motivational schemes our society keeps building in schools, businesses etc. He examines the three elements of true motivation—autonomy, mastery, and purpose – and offers ideas and techniques for how to put these into action.