Behind the bet with Pedro Gordillo Rios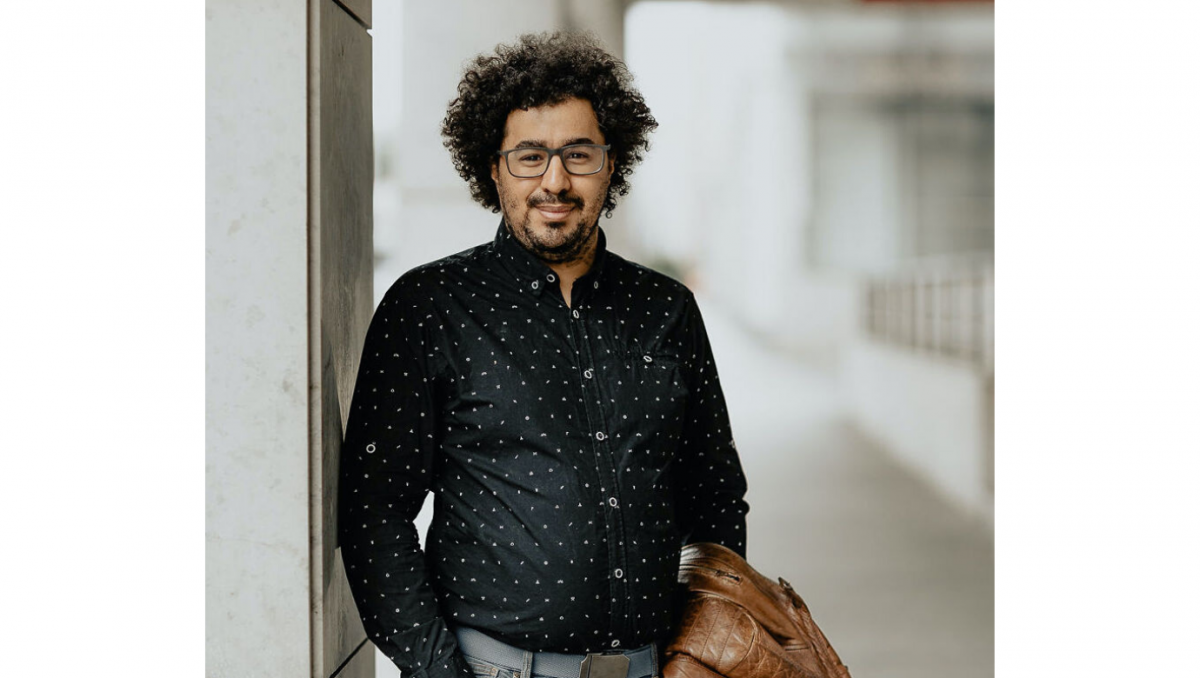 There's a saying that not all superheroes wear capes. And whoever wanted to sort out something with Krakow End User Computing Team probably agree with that! In today's Behind the bet interview spotlight on Pedro - EUC Analyst in Krakow office. We asked him some questions about his career story, current role and how he happened to move to Krakow from sunny Spain. Read on! 
Tell us a bit about you…
My name is Pedro. I am from Spain. I have been living in Poland for about 4 years. Among my hobbies, I like travelling, meeting new people, playing some sports, and coding as a hobby
Tell us about your role and what it involves?
I joined GP in September 2019. My role is called End User Computing Analyst.
It mainly involves helping internal users – our colleagues – from the Krakow Office (and sometimes from other locations) with IT-related problems/questions about issues mostly with Desktop computers (PC/Mac), but also mobile phones, printers, etc.
In a normal day, users can have issues login in the computer, or internet connectivity issues, or printing issues, they may need access to some System, or they may need additional hardware like cables, monitors, adapters, etc. It's a bit of everything.
Additionally, I also have to prepare all the equipment for the new joiners who will join GP in the upcoming months. It involves setting up the laptops and the required peripherals.
What excites you about tech at William Hill?
People. On a daily basis, I cooperate with highly talented people. Starting from my team members to other people and teams in the company.
Also, I am excited about the fact that new changes in Tech can happen anytime, and we can be part of these changes.
Which projects are you most proud of that you've worked on here?
Currently, I am working on a project called "Creative Rights". This project has its basis on the fact that creative work (developers, QA, etc.) can pay less taxes by claiming that some part of the work as being creative. In this way, people enrolled can earn more money in the end. My part is to provide HR, managers and employees with an environment (Microsoft Sharepoint) which they all can use for their tasks.
How do you go one better every day?
I always say that when you like what you do, the job stops being a job. And this is what is happening to me here in GP. I work with talented people, with nice tools, tech, etc. So, for me, it's easy to go the extra mile for users. Every day I learn something new, which allows me to be better and better. Of course, I wouldn't be able to improve without the help of my team.
Can you tell us a bit about your career story?
I started in 2016 in a call centre here in Lodz (Poland). My duties were to assist customer on their enquiries via phone. After that, I moved to Krakow to start my IT career as an IT customer service agent in a financial broker. My duties involved troubleshooting a web trading platform which external users were using. Then I jumped into an even more technical role in the HR industry. My duties were troubleshooting a web application, database maintenance, bugs reporting, among other things.
Lastly, in September 2019, I jumped in GP :)
What made you decide to move to Krakow?
First time I actually came was in 2013 as an Erasmus student. I got the opportunity to study at Cracow University of Technology (PK) for 6 months. Best experience ever.
What's the best thing about living in Krakow?
Krakow is an amazing city. It has all I need from a city: Nice people, lots of places to visit, amazing day life and nightlife, lots of parks, among other many things. It has nothing to envy Warsaw, in fact, quite the opposite in my honest opinion.
If we had just one day in Krakow what should we not miss?
For one day you can visit the Old Town, the Jewish district of Kazimierz, Wawel Castle, Park Blonia (the biggest park in Europe I think). Also to eat nice pierogi, or goulash, kotlet. You cannot miss polish cuisine :)
If you could give one piece of advice to people looking to live in Krakow what would it be?
Although Krakow is a very international city, a good piece of advice would be to learn polish. People here really appreciate that you speak such a hard language. Also, a bible piece of advice is to go to social meetings because meeting new people in Krakow is very easy for a foreigner in my modest opinion.